7th May 2017, Embleton Bay, 6:30am
Up early so I caught the worst of the day's weather as there was a light drizzle in the air.
7th May 2017, St Cuthbert's Cave, 3pm
The rest of the day was bright and breezy - it was nice to be out and about inland and away from the beach for a change of air. The distant cheviot hills looked a bit forbidding.
A sign of spring - this maple/acer is festooned with dangling flower clusters.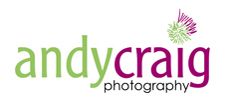 Why not join me for a PhotoTrail or PhotoWalk one morning?
CLICK HERE
to find out more about Northumberland Photo Training courses