24th May 2017, Dunstanburgh, 7:30am
It was really warm when we set off up the golf course. Daisy was panting not smiling!
Suddenly, when we reached the top, the wind had picked up and the sun had gone behind a sheet of cloud. Neither me nor Daisy like the heat so we were glad to cool off in the wind...
Daisy was so chilled she pulled a dramatic pose.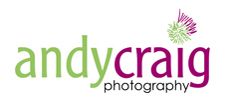 Why not join me for a PhotoTrail or PhotoWalk one morning?
CLICK HERE
to find out more about Northumberland Photo Training courses