24th March 2017, Low Newton, 6am
Up early with Daisy. This is the closest I got this year to an equinox sunrise due East.
24th March 2017, Embleton Bay, 8am
Rosie's 1:1 PhotoTrail was excellent fun with a very enthusiastic lady who really got down to some serious photography! This one position yielded two very different compositions: Close up shells and a telephoto shot across to the happy couple and the castle.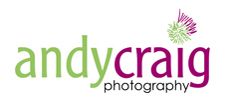 Why not join me for a PhotoTrail or PhotoWalk one morning?
CLICK HERE
to find out more about Northumberland Photo Training courses