10th March 2017, Newton Point and Newton Bay, 4pm
Sometimes an ordinary walk turns into a photography trip. Yesterday's clouds were letting occasional bursts of bright sunlight through and I wasn't far from the car when I saw this couple walking together. That shot seemed to flick a switch in my head and my photography mindset kicked in. I was more relaxed than of late as a missing dog had been reported found and reunited and I hadn't realised how that had been weighing on my mind as I was always on the lookout for him. Photography is all in the mind and you have to be in the right fettle. We carried on our walk and I was pleased to come home with a nice set of varied images of my little corner of Northumberland.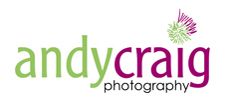 Why not join me for a PhotoTrail or PhotoWalk one morning?
CLICK HERE
to find out more about Northumberland Photo Training courses