15th March 2017, Embleton Bay, 7:30am
So our precious Embleton Bay has won the Countryfile Award for Best Beach in the UK 2017.
If you're coming to visit you'll find it is beautiful, peaceful, somewhat bleak and magnificently wild. It's a home to nature and is protected by the National Trust, has status as an Area of Outstanding Natural Beauty and large parts are Sites of Special Scientific Interest. It's unspoiled, clean and very special.
Come and enjoy what it is. Come and walk or run, let your dog roam free and safely, photograph the landscapes and seascapes, sit, relax, refresh your mind, body and spirit and spend a few quid in the local pubs and cafes.
Remember it's a wild place with few facilities, not much parking, no lifeguards and often a keen wind. To many of us, the real Northumberland Coast experience is often to be found outside of the busy summer months.
Help us keep it special.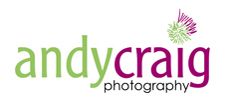 Why not join me for a PhotoTrail or PhotoWalk one morning?
CLICK HERE
to find out more about Northumberland Photo Training courses