13th March 2017, Newton Point, 3pm
The Yellowhammer is a bird that means a lot to me as they have been my companion on long country walks since I lived in the Scottish Borders. I love to hear their song and they never fail to lift my spirits. I'm not a bird photographer and I'm not generally motivated by photography gear and gadgets but my new Canon G3X has opened up photography opportunities I simply couldn't do before. I'm very impressed with it.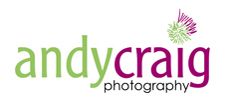 Why not join me for a PhotoTrail or PhotoWalk one morning?
CLICK HERE
to find out more about Northumberland Photo Training courses