16th April 2015, Football Hole, 6pm
On the sunny beach, under dark but harmless skies, I lay on the sand.
Daisy came to see why.
Su came to rescue me from a curious, sandy, giant hound.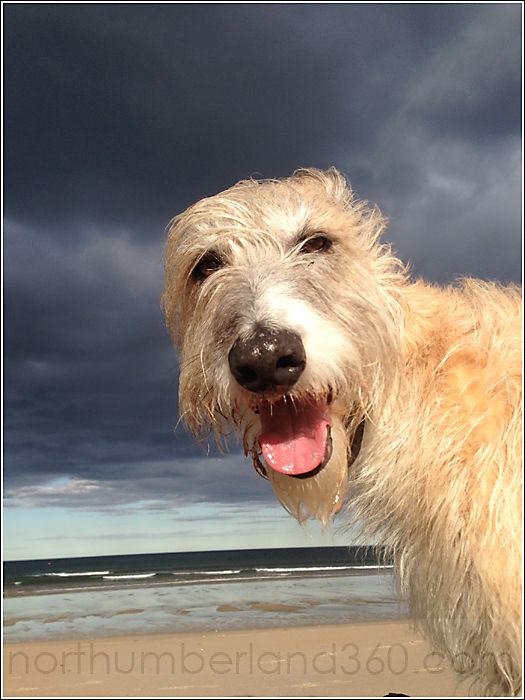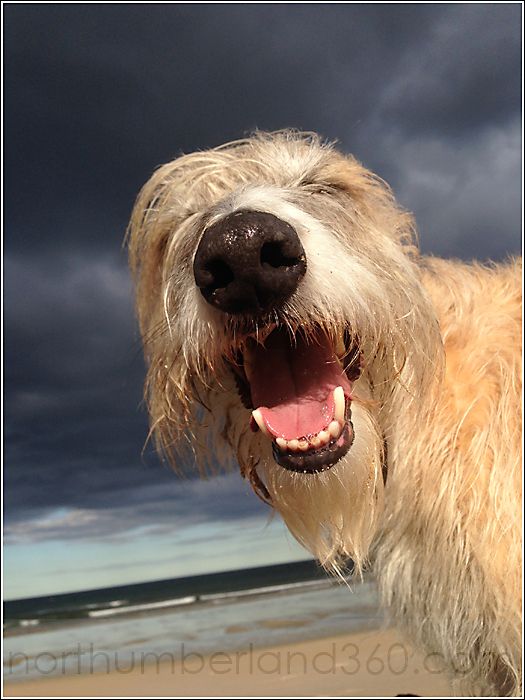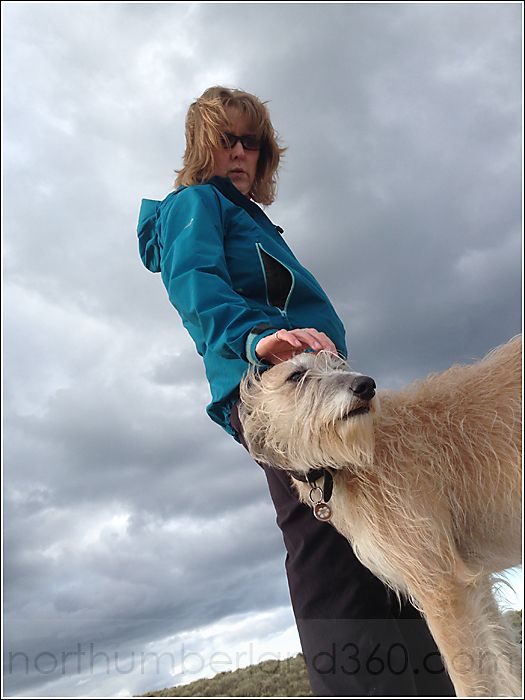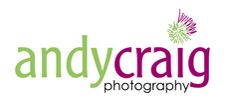 Why not join me for a PhotoTrail one morning?
CLICK HERE
to find out more about Northumberland Photo Training PhotoTrails
Sign up HERE for my newsletter!