2nd July 2013, Dunstanburgh Castle
In a black and white mood as we wandered beyond the golf course and around the castle... This part of the coast is almost devoid of wild flowers (compare with recent posts) as it's intensively grazed by the woolly locusts 12 months of the year. Only that which they don't eat survives.
The cliffs below the castle are busy with seabirds and today a waveless, silent sea laps gently below them allowing their cries to echo and multiply around the bay.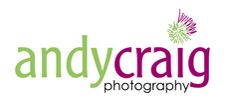 New Gallery Now Open: 33 Fenkle St, Alnwick. Drop by and say Hello...
Sign up here for my newsletter!
andy craig photography
- Weddings, Kids, Music, Dogs, Creative Photography, Photo Training