4th April 11, Newton Links, 8am
From this angle the foot bridge over the Long Nanny seems to go on forever.
Daisy loves to stick her head through a fence for a better view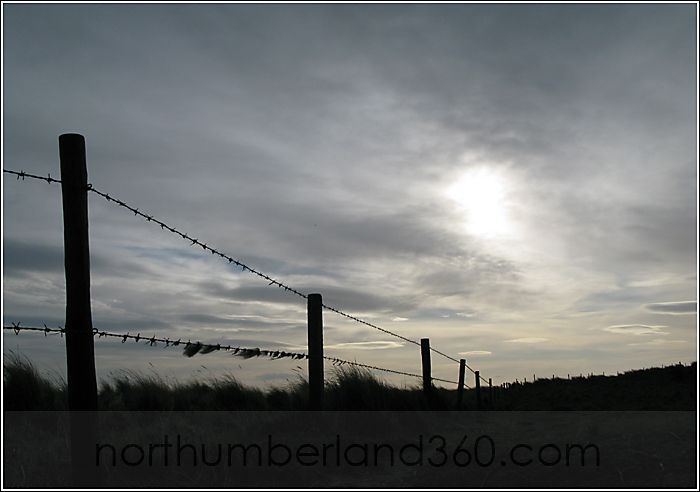 We're promised wet weather from lunchtime today and you can see it coming out to the west behind the Warden's hut. The weak morning sun still lights the front of the hut in the meantime.
Northumberland Photo Training
- Teaching the Art of Natural Photography
andy craig photography
- Family Portraits and Wedding Photography
one-eyed-hound.com
- Dog Photography ...it's a dog's life