27th November 2016, 6:30am
I was up early to ease my aching old bones and we walked up the golf course in enchanting darkness with a crescent moon hanging above the castle.
A thick bank of cloud sat on the southern horizon blocking all thoughts of a dramatically colourful sunrise.
We headed back down to the beach passing no less than 11 photographers all heading for the same spot to photograph the "cannonball boulders". It's a nice location and I've photographed from there before but the area offers much more peaceful locations, without the crowds, to those who know...
Me and Daisy wandered down the beach and I took a couple of shots of the early light on the sea and the sand pools on the beach before heading home for breakfast and ibuprofen.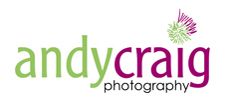 Why not join me for a PhotoTrail or PhotoWalk one morning?
CLICK HERE
to find out more about Northumberland Photo Training courses