13th November 2016, Beadnell Bay, 7:30am
Our early start and a short run gave us solitude for a while and we were alone at the inaccessible point in the middle of the bay. As we headed back towards the car park, the other dog-walkers started heading our way from the North and South. As if there was a zombie army marching up the beach we ducked into the dunes and weaved across paths known to me from many years of wandering here and we avoided any encounters of the barking kind.
13th November 2016, Howick Shore, 10am
A rare walk in the middle of the day. While we walk along the path, Daisy likes the view from the top of the bank.
The Howick burn was in spate rushing past the rocks into the sea.
Walking back along the path we saw fins in the sea. We hurried back to the car for binoculars and identified a pair of harbour porpoise. Nothing spectacular but always nice to see.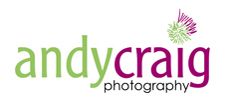 to find out more about Northumberland Photo Training courses