15th August 2016, Embleton Bay, 5:41am
I was awake at 5:30 and it was a nice morning, and the sunrise was due at 5:41 so off we went.
The bonny silhouette of a long dog
The Skaith had a thin veil of mist when we arrived
The beach was empty
We were even here before the coble arrived...
15th August 2016, Dunstan Steads, 9am
Out for a cycle along the Route 1 cycle path passing fields of nearly ripe barley.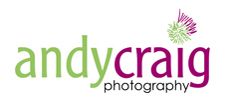 Why not join me for a PhotoTrail or PhotoWalk one morning?
CLICK HERE
to find out more about Northumberland Photo Training courses